In an intelligence-led operation, at around 3.30 am on February 26, 2019, India struck the biggest training camp of Jaish e Mohammad (JeM) in Balakot, Pakistan. Around 12 Mirage 2000 fighter jets crossed the Line of Control (LoC) and destroyed the Jaish-e-Mohammed (JeM) terror camp in Pakistan's Balakot. The attack, which will later be known as the famous 'Balakot Air Strike', was the first aerial assault carried out by India in Pakistan after the 1971 Indo-Pak war.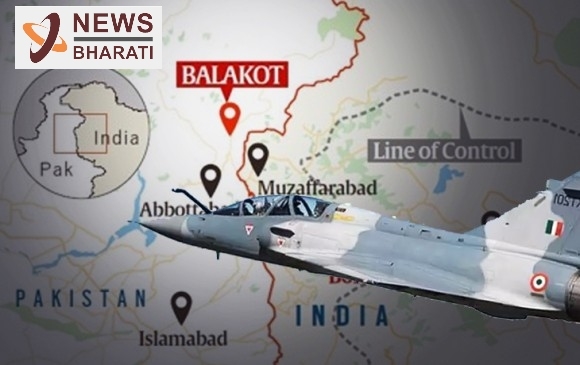 Operation Bandar
In operation Bandar, a very large number of JeM terrorists, trainers, senior commanders and groups of jihadis who were being trained for fidayeen action were eliminated. This facility at Balakot was headed by Maulana Yousuf Azhar, the brother-in-law of Masood Azhar, Chief of JeM. This was in response to February 14, 2019 suicide terror attack, conducted by a JeM that led to the martyrdom of 40 brave jawans of the Central Reserve Police Force (CRPF). The air strike was the brainchild of National Security Advisor (NSA) Ajit Doval and was permitted by Prime Minister Narendra Modi.
Codenamed as 'Operation Bandar', the Balakot Air Strike was conducted by the seventh and ninth squadrons of the Indian Air Force. The IAF used the upgraded Mirage 2000s and Sukhio Su-30 MKIs to carry out the attack inside the Pakistani territory. According to the reports, it was revealed after the airstrikes on Balakot in Pakistan that Israeli-made "smart bomb" was used to strike JeM targets on February 26th. The missiles were called Spice 2000. It was pre-fed with the GPS coordinates on JeM terror camps in Balakot. The bombs are precision-guided, one that can automatically match the target and destroy it. This operation was code-named as 'Operation Bandar (Monkey)', to maintain secrecy.
Before entering Pakistan, the Mirage 2000s, along with the Su-30 MKIs, formed three separate formations. The Pakistani quickly scrambled a group of F-16 fighter jets in response to the formation of the Indian Su-30s. At the same time, the Mirage 2000s headed towards Balakot and dropped Israeli-made Spice 2000 bombs on the terror facility in Balakot.
Monkeys have always held a special place in India's war culture as seen in the epic Ramayana, where Lord Rama's lieutenant Lord Hanuman quietly sneaked into Lanka and destroyed the entire capital city of the demon Ravana.
Day after the Balakot Air Strike, Pakistan tried to attack Indian military installations in Jammu and Kashmir. However, the IAF successfully thawed the attack but Wing Commander Abhinandan, who shot a Pakistani F-16 via his MiG-21 Bison, was captured. Wing Commander Varthaman, however, was released by Pakistan two days later due to international pressure. Upon returning to India, Wing Commander Varthaman received a hero's welcome