'Carry each other's burdens, and in this way you will fulfill the law of Christ'! This is what they tell you, make you believe in, probably help you and then ask you to be the 'child of God'! And you, very innocently thinking of the support given to you at that very moment of your need, consider the advice and change the way you pray! Well, you already are a child of God, but then who are these people who decide the fabric of God for you? On the contrary, these are those same set of people who say that the Christian community is in deep danger, they are being targeted, abused and that they need help.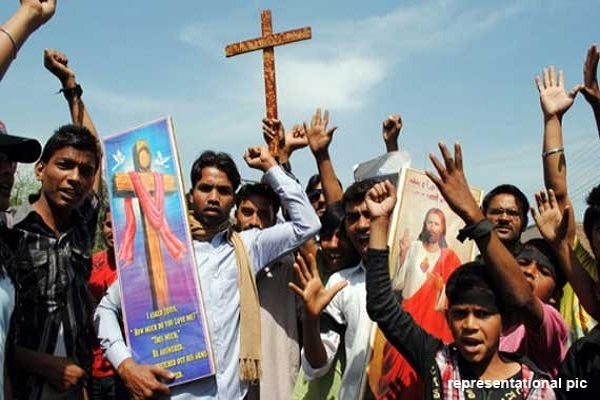 Over the years the world has been purposefully made to think of the role of an evangelist or a missionary to be that of pulling the poor out of poverty, helping the destitute. But what we effortlessly forget to note is the consideration they ask in return- conversion of religion to Christianity. Religious conversion is the adoption of a set of beliefs identified with one particular religious denomination to the exclusion of others. It is funded by religious group to influence the government and become majority in the country and so that they can easily destroy the culture and identity of the people in specific place.
Here is the list of recent 7 major conversions from Hinduism to Christianity and followed up legal action-
1. Pastor Harish Sahu along with Chhattisgarh Christian Forum General Secretary Ankush Bariakar and Prakash Christ were arrested by the Raipur Police for forcefully converting Hindu people in the Old Basti area of Raipur. The three have been booked under sections 147, 294, 323 and 506 of the IPC.
2. A Christian priest converted twenty members of five Hindu families to Christianity in a church located in Charoda, Durg district of Chhattisgarh. After the knowledge, some residents reached there, but the pastor ran away through the backdoor. The priest was identified as Pastor Pramod Pichale.
3. Deputy Director of the Bible Open University International (BOUI) Pastor K Upendra Rao, on behalf of All India True Christian Council, demanded that India should be split into two and one half should be given to Christians as a separate country.
4. A person from Kachwa, Haryana was instigating some people in the emergency department of Kalpana Chawla Government Medical College to leave Hinduism and other religions and convert to Christianity. On information, the police arrested him and a case has been registered against him at the Civil Lines police station.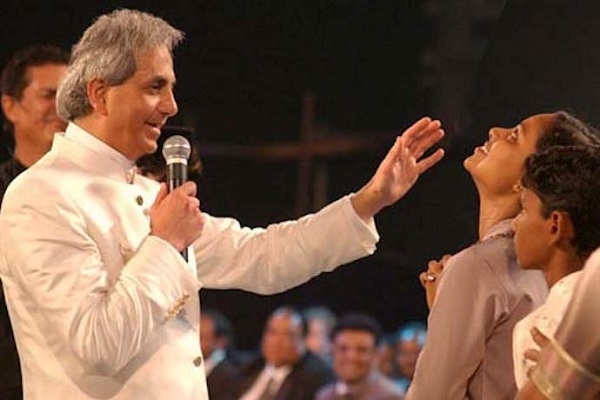 5. A controversial video of Pastor Bajinder Singh along with a minor boy had gone viral on social media. This video was shot in a Christian missionary event where this minor boy was seen weeping profusely. Pastor Bajinder Singh, asked the boy "if his sister could speak earlier", to which the boy replied 'No'. Then Bajinder asked whether his sister can speak now, and this time he answered in affirmative, at the same time the 'Mera Yeshu Yeshu' song was playing in the background.
6. In Kanpur, Uttar Pradesh a priest was arrested for forcibly converting more than 100 people in the Church. The police took action after the uproar by the local people. It was suspected that hundreds of people from outside the districts were converted in span of three days.
7. Under the supervision of Additional Superintendent of Police the cleric of Christian religion was arrested for converting a Hindu lady. This is after a written complaint was lodged by her husband at Gopalpur district Gopalganj Bihar. Legal proceedings are being carried out.
"India is the most unreached nation. Half a million Indian communities still lack any witnessing body of believers, meaning four out of five Indians will go their entire lives without knowing a single Christian", they say. The missionaries also have built a record number of churches in thousands of villages where none existed before. What's more in the palette is known yet unknown to the so called 'seculars' in India!
.
.