We all know about dehydration but not all understand its commonality and severity. Dehydration is a thing which can happen to anyone , anytime. It can be mild or severe. If you can detect it early you can quickly cure it yourself but if you fail to do so then it can get really severe and might need medical intervention.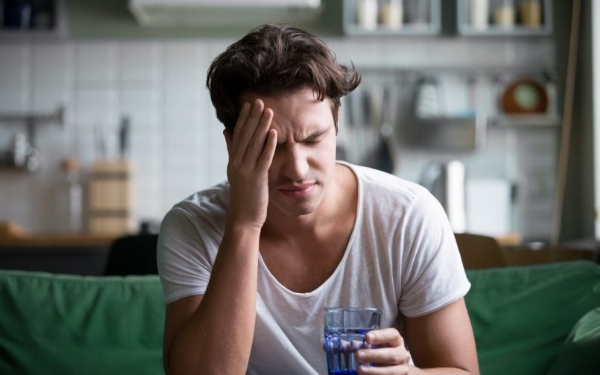 Dehydration is caused by many reasons but the main reason is low consumption of fluids and electrolytes. It can happen to healthy individuals and also in certain health conditions due to loss of fluid. Also, it can be caused due to changes in weather and temperature, activity levels and consumption of some medicines and supplements. So basically if you fail to match the consumption of fluids and electrolytes to its requirement your body will go into dehydration.

Dehydration affects all your body systems. Symptoms change with its severity. So many moderate to severe cases are recorded every day of dehydration in India. So what can we do to avoid it?

Here are 5 initial symptoms which can tell you that your body is slipping into dehydration and you can quickly replenish your fluid stores to avoid further damage.

1. Dark colored urine: A very first thing you can notice is color of your urine. Well hydrated body passes very pale yellow tinted urine but as the dehydration starts it starts getting darker in shade. Also in moderate dehydration cases urine frequency and output is reduced. So it is advisable that one checks the color of urine regularly and have a glass of water after using loo to balance the fluid loss.

2. Dry mouth: This is a very easily recognisable sign. It is different from thirst. Your mouth gets dry, as saliva production is reduced. Your lips also get dry and chapped. Dryness keeps spreading further down the throat if you don't drink water. Whenever this happens, a quick glass of water is all you need.
3. Hunger: Yes, dehydration can make you feel hungry. Thirst and hunger centers in our brain are next to each other and many a times signals get confused and you feel hungry when you are actually thirsty. So, if you ever feel hungry at odd times, first try a glass of water.

4. Confusion and Irritation: Everything was fine and suddenly you start getting irritated, loose concentration and get confused. Has this ever happened to you? Next time this happens, try to remember when you had water last. I guess, not for some time, right? So run and have it.

5. Thirst: Believe it or not, thirst is the last indicator of low hydration levels. By the time you feel thirsty almost 50% of your body is suffering from dehydration. So rather than waiting for thirst, pay attention to symptoms shared above, keep having water at intervals and make sure to have electrolytes not just plain water every time.