'Anupamaa' stars Rupali Ganguly and Gaurav Khanna are vocal for local in their new ad. The duo reprised their role as Anupamaa and Anuj Kapadia for an ad where they motivate people to shop local. The ad was shared by none other than our Prime Minister, Narendra Modi.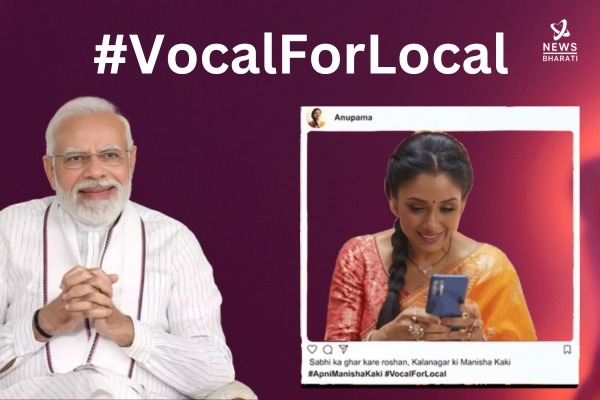 Rupali Ganguly and Gaurav Khanna were featured in an ad. Reprising their 'Anupamaa' avatars as the titular character and Anuj Kapadia respectively, this 'vocal for local' ad asks people to also give local brands a chance instead of always going big and after branded products.
Prime Minister Modi, on November 6, 2023, shared a video on X, formerly known as Twitter, featuring Anupama and her family promoting a slew of initiatives from the incumbent government. The main focus, however, remains on the Vocal For Local initiative.
It is a call for Indians to embrace local consumption and champion domestic industries. Thus, one sees Anupama (played by Rupali Ganguly) promoting local entrepreneurs online when she uploads a photograph of their wares.
The Prime Minister, in the video, advocates specific actions for citizens to contribute to the
#VocalForLocal
cause. This includes purchasing locally, using UPI for payments, capturing a selfie with the purchased item alongside the seller or artisan using a domestically manufactured smartphone, and subsequently uploading the selfie to the NAMO app.
Using Anupama makes sense, given the show continues to be one of the most popular in recent memory and people tend to resonate more with popular and relatable characters.